Intel has $19bn Q3
---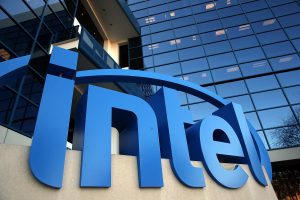 The company forecasts revenues of $71.2 billion for the full year which will probably not be enough to retake the chip crown from Samsung. In H1, Samsung had $40 billion chip sales compared to Intel's $33 billion.
Intel's PC business had revenues of $10.2 billion; the Data Centre business had revenues of $6.1 billion,; the Memory business had revenues of $1.1 billion; the Programmables business had revenues of $496 million; the IoT group had revenues of $919 million; Mobileye had revenues of $191 million.
"Stronger than expected customer demand across our PC and data-centric businesses continued in the third quarter. This drove record revenue and another raise to our full-year outlook, which is now up more than six billion dollars from our January expectations," says CEO Bob Swan.